Midwest Mezzanine Invests Subordinated Debt in Alcrete Industries to Support the Acquisition of Cape Fear Precast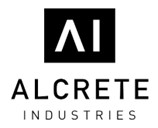 Headquartered in Pell City, AL, Alcrete Industries is a manufacturer of precast concrete products used primarily in water infrastructure applications, including stormwater drainage, stormwater treatment, and wastewater infrastructure. Precast products manufactured by the Company include catch basins, sanitary manholes, pump stations, valve vaults, box culverts, and inlets.  Alcrete Industries' products are purchased primarily by excavating, utility, grading and site contractors who work on a variety of public and private infrastructure projects.
Headquartered in Jacksonville, NC, Cape Fear Precast is a manufacturer of stormwater and wastewater concrete precast products with a complementary product set to Alcrete Industries. Cape Fear Precast has grown into a regional leader within its Carolina markets and further expands Alcrete Industries' footprint in the Southeastern U.S.
Midwest Mezzanine invested subordinated debt to support Alcrete Industries' acquisition of Cape Fear Precast.