About
Building relationships nationally for over 30 years
About Us
Since its founding in 1992, Midwest Mezzanine Funds has partnered with private equity firms, independent sponsors, family offices and management teams to provide over $1 billion of junior capital to more than 130 privately-owned, lower middle-market companies throughout the United States. Midwest Mezzanine continues to provide customized and flexible financing solutions through its sixth $250 million fund, Midwest Mezzanine Fund VI SBIC, L.P.
Over its 30 year history as one of the oldest continually managed mezzanine firms in the United States, Midwest Mezzanine has remained committed to the lower middle market and its reputation as a trusted and dependable partner. From coast to coast, the Principals at Midwest Mezzanine have established and grown relationships with sponsors, intermediaries, banks, management teams and professional service firms.
Why MMF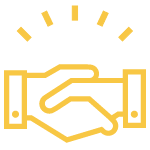 A good partner
We are a good partner to existing relationships and we pride ourselves on having done multiple deals with multiple private equity firms.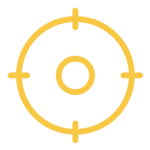 Disciplined focus on strategy
Our strategy has remained consistent since the launch of our firm despite various economic cycles and operational challenges within our core markets.
Flexible capital
We provide creative and flexible capital structures based on individual needs.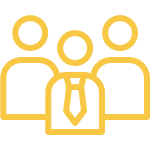 Sponsor-backed transactions
We specialize in financing Sponsor-backed change-of-control transactions and work with independent sponsors, private equity funds, and family offices.
Our Mission
Midwest Mezzanine provides flexible capital solutions to help drive the success of Sponsor-backed portfolio companies. Our team of ten takes great pride in the relationships we build, both inside and outside of the firm. Our four Managing Directors have, on average, 25+ years of lending and private equity experience and have worked together seamlessly for over 18 years.
As one of the oldest continually managed mezzanine firms in the United States, Midwest Mezzanine is a notable example of stability and experience. We believe that combination, coupled with shared values, diverse perspectives, and proven expertise lies at the heart of our success and enables us to provide the best capital solutions for the organizations with whom we partner.