Portfolio
Over $1 billion invested in current and realized investments

ICAT Logistics
Headquartered in Elkridge, MD, ICAT Logistics is a leading agency-based global freight forwarder providing comprehensive transportation and logistics solutions.

Rackmount Solutions
Headquartered in Plano, TX, Rackmount Solutions is a leading distributor of off-the-shelf, custom, and niche server racks, enclosures, and cabinets, power and connectivity solutions, and cooling and airflow management systems.

Truesdell Corporation
Headquartered in Tempe, AZ, Truesdell is a national provider of maintenance, repair, and safety enhancement services for critical infrastructure, primarily bridges and roads.

Paramount Mechanical
Headquartered in Manassas, VA, Paramount is a leading provider of design, installation, and maintenance services for complex Mechanical/HVAC, Electrical, and Plumbing systems throughout the Mid-Atlantic and Southeast U.S. markets.

Blair Duron
Headquartered in Raleigh, NC, Blair Duron is a specialty flooring contractor that provides installation, resurfacing and repair of specialty flooring, coatings, and sealants for a variety of high-end niche end markets.

RW Specialties, Inc.
Headquartered in Henderson, CO, RW Specialties is the preferred wholesale distributor of specialty building supplies to customers in the Mountain West region of the United States.

Pan-Am Dental
Headquartered in Savannah, GA, Pan-Am is a leading full-service, outsourced dental laboratory that manufactures and distributes high-quality custom dental products such as crowns, implants, and sleep appliances.

FireKing International
Headquartered in New Albany, IN, FireKing is a branded manufacturer of fireproof, impact-resistant, document retention and data storage systems. The Company's storage products provide protection from fire, explosion, impact, theft, and water damage.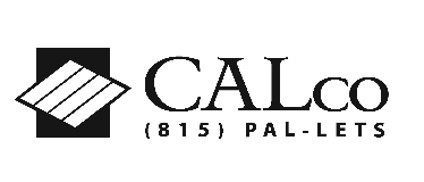 CALco Pallet Company
Headquartered in Richmond, IL, CALco Pallet Company is a vertically integrated, full-service wooden pallet manufacturer selling both new and recycled pallets to a diverse customer base throughout the Midwest.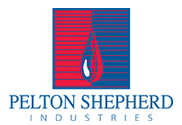 Pelton Shepherd Industries
Headquartered in Stockton, CA, Pelton Shepherd is a leading manufacturer of gel ice refrigerants, a critical component in the cold chain delivery of food and pharmaceutical products.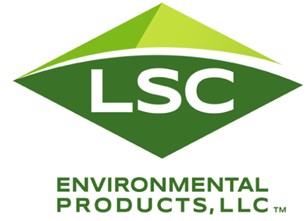 LSC Environmental Products
Headquartered in Apalachin, NY, LSC Environmental Products is a global manufacturer of premier products and equipment designed to address the persistent environmental challenges of erosion, odor, land reclamation, waste cover, seeding, and dust.

Dorsett Technologies
Headquartered in Yadkinville, NC, Dorsett provides Supervisory Control and Data Acquisition ("SCADA") systems used to monitor water, wastewater, stormwater, energy management, air quality, security and intelligent business controls.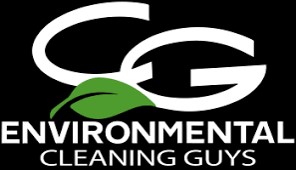 The Cleaning Guys
Headquartered in Ft. Worth, TX, The Cleaning Guys is an emergency response and hazardous/non-hazardous materials remediation and waste disposal company. The Company has the capabilities to address a variety of situations, including chemical spills, gas spills, and biological hazards.

Daystar Products
Headquartered in Phoenix, AZ, Daystar is an industry-leading automotive performance aftermarket parts manufacturer of lift and leveling kits and component parts for off- and on-road trucks, Jeep®, and multi-purpose vehicles.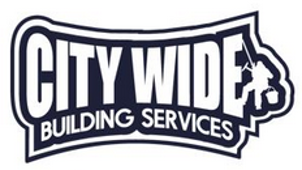 City Wide Building Services
Headquartered in Dallas, TX, City Wide is a full-service commercial-building maintenance company. City Wide offers high, mid, and low-rise window cleaning to commercial, industrial, municipal, higher-education and hospital properties.

OJ Charm
Headquartered in Pembroke, MA, OJ Charm is a medical products company that provides a broad range of recurring need items such as incontinence and nutritional products, CPAP products and supplies, and compression garments to customers throughout the Northeast.

Fluence Automation
Headquartered in Wheeling, IL, Fluence Automation was formed by Colfax Creek Capital and Rock River Capital Partners to acquire the mail and parcel sorting business unit of Bell and Howell. The acquisition included the mail and parcel sorting systems / hardware and related software and service revenue associated with the material handling and e-Commerce fulfillment markets.

Hercules Enterprises
Headquartered in Hillsborough Township, NJ, Hercules Enterprises is a leading manufacturer of chassis and specialty trailers used to carry intermodal shipping containers to and from ports, rail terminals, origin and final destination.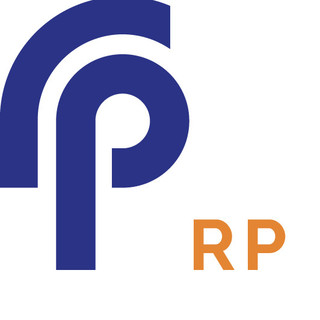 RP Lighting + Fans
Headquartered in Albuquerque, NM, RP Lighting + Fans is a distributor of ceiling fans, electrical wiring devices, and lighting fixtures. RP Lighting + Fans' products are used in multi-family housing complexes and other related end markets.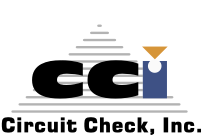 Circuit Check
Headquartered in Maple Grove, MN, Circuit Check (CCI) designs and manufactures test equipment for producers of electronics and electro-mechanical devices such as medical devices, automotive systems, aerospace & defense, general industrial and technology products.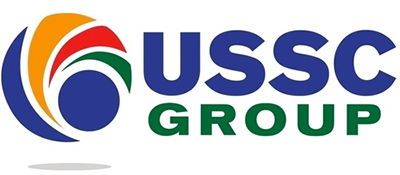 USSC Group
Headquartered in Exton, PA, USSC is a leading designer, engineer and manufacturer of innovative survivability safety solutions for the transportation, commercial, first responder and military markets.

Form Tech
Headquartered in Wixom, MI, Form Tech is one of the largest, independent (non-manufacturer) suppliers of concrete forming and shoring equipment in the U.S.

Transhield
Headquartered in Elkhart, IN, Transhield designs and manufactures highly engineered environmental protective and corrosion-inhibiting covers that protect boats, vehicles, military equipment, and industrial equipment during storage and transportation.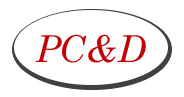 Packaging Concepts & Design
Packaging Concepts & Design is a leader in the design and delivery of highly engineered packaging solutions, primarily to the automotive end market including OEMs and Tier 1 suppliers, largely for low volume, high dollar value items.

Vapor Power
Headquartered in Franklin Park, IL, Vapor Power designs and manufactures industrial and process steam generators and thermal fluid heaters that are custom-designed for specific manufacturing processes requiring high pressure "heat" / power.

Denison Pharmaceuticals
Headquartered in Lincoln, RI, Denison Pharmaceuticals is a leading contract manufacturer and packing company for the branded, over-the-counter pharmaceuticals market.

Thrift Books
Headquartered in Tukwila, WA, Thrift Books is the largest online independent used book seller, operating with state-of-the-art automation and advanced analytics in a safety-first environment.

Blind and Sons, LLC
Blind and Sons, LLC represents the combination of two separate local Akron / Barberton, Ohio businesses providing HVAC, plumbing, electrical and related services.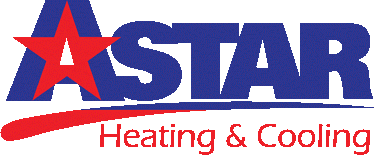 Astar Heating & Air, LLC
Astar is a leading provider of HVAC replacement, maintenance, and plumbing solutions to over 20,000 residential homeowners throughout the lower Hudson Valley region of New York.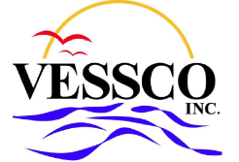 Vessco
Vessco offers a full suite of products covering the entire spectrum of water and wastewater treatment. Over the past 35 years, the Company has built a reputation for representing the best equipment and overall solution including initial consultation, design partnering, installation assistance, field service and parts delivery.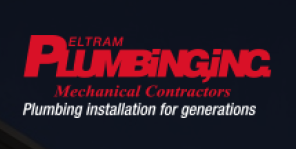 Peltram Plumbing
Peltram Plumbing is the leading plumbing-focused mechanical contractor in Washington. Through partnerships with home builders and commercial developers, Peltram Plumbing has been designing and installing plumbing and fixtures for new home communities, multi-family complexes, and commercial buildings primarily in the Seattle-metro area for more than thirty years.

CoreMedical Group
Headquartered in Manchester, NH, CoreMedical is a leading healthcare staffing and recruiting agency specializing in travel and permanent placement for nurses, allied health professionals and physicians. With more than 25 years of experience, CoreMedical recruits medical professionals and provides staffing solutions to hospitals and healthcare providers in all 50 states.

Randazzo Heating & Cooling
Headquartered in Macomb, Michigan, Randazzo is a leading provider of non-discretionary heating, ventilation and air conditioning ("HVAC") replacement and maintenance services for the residential market. Founded in 1988, the company is a well-established brand that operates primarily in southeast Michigan.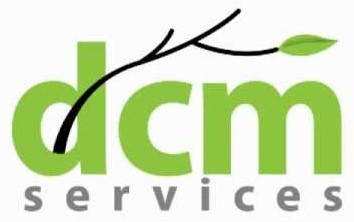 DCM Services
DCM Services (DCMS) is the industry leader in estate account resolution services, maximizing the value of estate and specialty portfolios across the largest financial services, healthcare, retail, and telecom industries through innovation, brand protection, and performance.

Skyline Displays
Skyline is a leading designer, manufacturer and marketer of trade show displays and exhibits for a wide variety of end-users. The Company offers a complete product line and focuses on the high end portable and mid-level custom modular segments. The Company also offers ancillary services including hardware rental, install and dismantle services, and exhibit storage.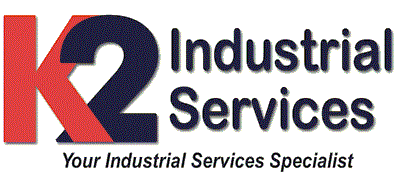 K2 Industrial Services
K2 is an outsourced provider of a broad range of services to a variety of end-markets, including facilities in the steel, refining, power, paper and chemical industries. The Company performs mission-critical cleaning, insulation, coating and specialty services that stem from regular and routine maintenance, planned shutdowns, scheduled turnarounds or outages, or unplanned repairs, capital works and emergency projects.

Frontier Fire
Frontier Fire is Colorado's leader in fire and life safety services, providing a comprehensive service offering for the installation and maintenance of both fire suppression and alarm and detection ("A&D") systems. The Company's end-to-end service offering consists of three main segments: Installation (New and Retrofit), RSI (Repair, Service and Inspection), and more recently, A&D.

Steven Feller
Steven Feller provides design and engineering consulting for HVAC, electrical, plumbing, and fire suppression solutions primarily for large-scale and middle market residential, condo, and hotel development projects in Florida.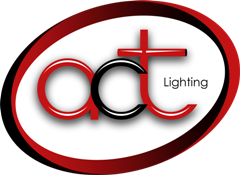 ACT Lighting
ACT Lighting is a leading value-added distributor of professional lighting and production equipment used in the live entertainment market such as concerts, television, theatre and conventions. The Company's services also include marketing, selling, supporting and servicing critical equipment used by rental companies, tour operators, and artists.

L.W. Allen
L.W. Allen is a distributor and manufacturer of pumps and electrical control systems for water and wastewater facilities within municipal and industrial end markets. The Company distributes pumps on an exclusive basis from a number of leading OEMs and provides electrical control solutions.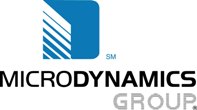 Microdynamics Group
Microdynamics is a leading provider of printed and electronic statement presentation services. The Company acts as an outsourced provider for banks, credit unions, commercial retailers, distributors and utility companies, primarily under long term service contracts. The Company also provides mail-sorting services to its customers through its ProSort division, which was acquired in August 2010.
CourseTrends
CourseTrends provides website development and hosting, internet marketing tools, course management analytics, online tee-time distribution, tee time reservation support through a Company-operated call center, cloud-based tee time management software, and online reputation management and social media marketing services.

Motion Solutions
Motion Solutions is a leading provider of motion control engineered assemblies and a value-added distributor of motion control products including actuators, motors, bearings and sensors. Motion distributes and assembles a wide range of motion control products for customers in the medical device, life sciences, technology, aerospace & defense and semiconductor/technology end markets.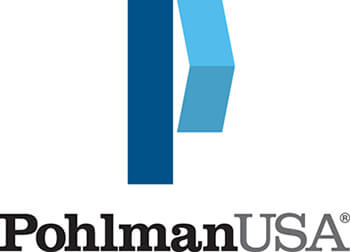 Pohlman Reporting
Pohlman USA provides value-added services to law firms engaged in complex cases, primarily multi-party asbestos and mesothelioma litigation cases. The Company's product lines are online deposition transcription and online tools which help manage other aspects of litigation including document service and medical records procurement and distribution.

SWC Technology Partners
SWC Technology Partners is a leading provider of end‐to‐end technology consulting services for small to medium‐sized businesses in the Midwest. SWC provides a full range of design, development and implementation solutions through the following service divisions: Software, Infrastructure, Digital Design and Managed Services (fully outsourced IT function).

Currie Medical
Currie Medical is a medical device and healthcare supply headquartered in greater Los Angeles area. Currie designs, markets and distributes Intermittent Pneumatic Compression ("IPC") pumps and consumable garments. The IPC machines incorporate an alternating leg pressure pump system ("ALP") and are used to promote blood flow in the lower extremities in an effort to prevent deep vein thrombosis ("DVT") in non-ambulatory hospital patients.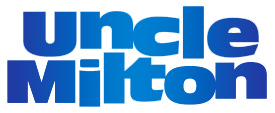 Uncle Milton
Uncle Milton is a developer of science themed education toys that are sold through large mass retailers and specialty merchants, as well as through numerous online retailers. The Company maintains exclusive agreements with well-known licensors, including Disney, Marvel and Star Wars, and also holds over 50 trademarks related to its owned brands.

Leading Response
LeadingResponse is a direct marketing firm that generates leads for its client base in the financial services, social security disability, Mass Tort and other industry verticals.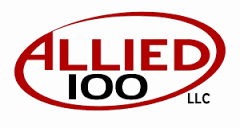 Allied 100
Allied is the largest distributor of automated external defibrillators ("AEDs") and related products in North America. Allied offers every domestically-available AED in the market, often serving as a manufacturer's largest distributor in this niche, and sells to a base of over 25,000 customers per year.

Jan-Pro
Jan-Pro is a leading international franchisor of commercial cleaning service providers. Jan-Pro's unit franchises perform a variety of commercial cleaning services for a diverse customer base including medical offices, schools, churches, and small-to medium-sized retailers. The Company services over 30,000 customer accounts. The Company refinanced the funds subordinated debt investment in December 2014.
Water Co. Holding
Water Co. owns nearly 30 Culligan dealer franchises nationwide. Culligan is a worldwide leader in residential and commercial water treatment services. The Company's products and services include the sale and rental of softeners, depth & carbon filters, chemical feeders, membrane systems, disinfection and complete customized turn-key water treatment systems.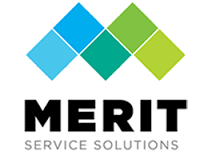 Merit Service Solutions
Merit is a leading provider of snow and ice removal services in the United States and is a large regional participant in the commercial landscaping sector. The Company's services are tailored towards corporate office buildings, retail shopping centers, industrial properties, large parking areas, institutional facilities, hospitals, healthcare facilities, sports complexes and other institutional clients.

Jensen Hughes
Jensen Hughes is a market leading provider of fire protection engineering services to federal, state and local government agencies, utilities, private institutions and commercial clients. The Company's services include fire code consulting and design, inspections, providing statement of conditions (regulatory requirement for hospitals), and security consulting.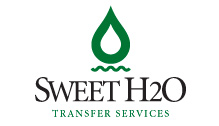 Water Providers
Water Providers is a leading independent provider of water transfer services to US-based natural gas exploration and production companies ("E&P") operating in the gas-rich shale deposits located in TX, AK, OK, PA and WV. The Company's primary service involves transferring large quantities of water across long and often difficult stretches of terrain to a drilling site.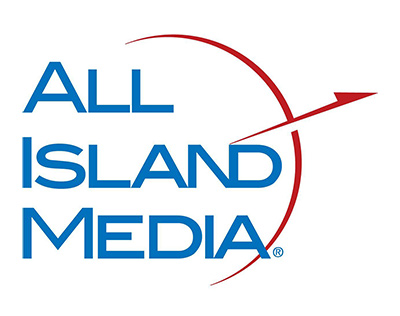 All Island Media
All Island Media is one of the largest publishers of Shoppers in the United States and is the leading Shopper publisher serving Long Island, New York (Nassau and Suffolk counties), and the Baltimore / Washington, D.C. area. The Company also provides content through online desktop and handheld devices.

Capsa Solutions
Capsa Solutions is a leading designer and producer of specialty storage, processing and transport products for the healthcare, retail and light manufacturing markets.
Applied Adhesives
Applied Adhesives is a leading value-added distributor of specialty adhesives (hot-melt and water-based) to customers in the food and beverage packaging, graphic arts and product assembly markets. The Company's adhesives are primarily used for case and carton sealing, labeling of canned goods and beverages, window blind assembly and book binding.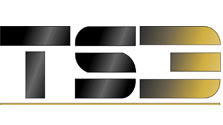 TS3 Technology
TS3 Technology is a leading provider of electronic manufacturing services, offering customized services and solutions to companies in the industrial, energy, medical, and defense/security market sectors with low to mid-volume/high-mix manufacturing needs.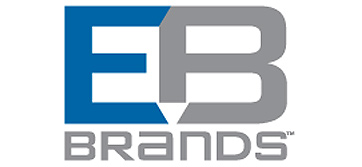 EB Brands
EB Brands is a designer and merchandiser of branded products for the handheld exercise, personal fitness monitoring, travel accessory and gift markets. Products are typically merchandised in differentiated, high-impulse packaging and sold at attractive price points. EB has become a preferred supplier of many retailers due to its strong brands, multiple SKU management, reliable distribution and attractive packaging.

TouchPoint Print Solutions
TouchPoint Print Solutions is a multi-disciplinary, full service document management and specialty printing business. TouchPoint's companies have broad capabilities and provide high value-added services including digital/document management, sheet fed printing, dimensional packaging, direct mail, POP displays, fulfillment, and kitting. TouchPoint was sold to a financial buyer in September 2014.

RapcoHorizon Company
RHC is a leading quick-turn designer and assembler of custom audio/video ("A/V") and data cables and related interface devices.

Eliason
Eliason is a market leading manufacturer of double-action, high impact doors. As the original and only manufacturer of patented EasySwing® impact doors, Eliason is a leading supplier to the restaurant industry and is the primary supplier of swinging doors to several national chains, as well as thousands of independents across the country. Eliason was sold to a strategic buyer in November 2012.

Potter Electric
Potter manufactures electronic monitoring devices used in fire sprinkler, commercial security and industrial HVAC systems. The Company's products conform to standards of global approval agencies such as UL, FM and MEA and to industry organizations such as National Fire Protection Association ("NFPA").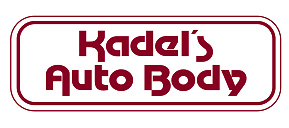 Kadel's Auto Body
Kadel's Auto Body is the largest independently-owned automobile collision repair provider in the Portland, Oregon metropolitan area and the tenth largest collision repair provider in the U.S. Kadel's is primarily focused on expanding and developing business relationships with the largest auto insurance carriers in its markets. Kadel's was sold to a strategic investor in July 2015.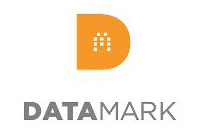 Datamark
Datamark is a leading provider of outsourced marketing services to the post-secondary education industry. Datamark offers integrated marketing solutions combining internet ("Interactive"), direct mail and broadcast media to generate high quality leads for its clients.

Zoom Eyeworks
Zoom Eyeworks is a leading marketer and distributor of "value priced," non-prescription reading glasses and sunglasses to drug stores and mass merchants. Zoom was sold to a financial buyer in August 2010.

Fiber Composites
Fiber Composites is a leading manufacturer of wood composite decking and railing products that blend the traditional look and feel of wood with the long lasting, low maintenance benefits of composite materials.
Sentient Medical Systems
SMS provides intraoperative monitoring ("IOM") services and non-surgical diagnostic monitoring services to approximately 300 health care facilities in 24 states. IOM is routinely utilized in orthopedic and nervous-system surgeries to monitor a patient's nervous system and blood flow in order to provide an early warning of possible complications.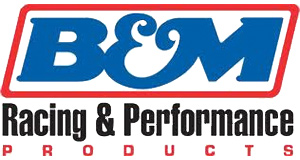 Driven Performance Brands
Driven Performance Brands manufactures performance drivetrain products for the automotive enthusiast and racing markets. The Company offers a complete line of shifters, torque converters, clutches, mufflers, exhaust systems and other drivetrain components under the B&M, Hurst, Hurst Driveline Conversions, Dinan and Flowmaster brand names. B&M was sold to a financial buyer in September 2015.

Fab-Tech
Fab-Tech is the leading manufacturer of corrosion resistant exhaust systems and equipment used in environments involving harsh chemicals, including semiconductor clean rooms, wastewater processing and other industrial applications.

Pamco Label
Pamco Label provides pressure sensitive labels ("PSLs") for producers of non-durable consumer goods in the food, beverage, health, and beauty markets. Pamco was sold to a financial buyer in July 2011.

LabelCorp Holdings
LabelCorp is a leading manufacturer, designer, and marketer of pressure sensitive labels used on a broad variety of consumer products. The company supplies labels to the prime, functional, and direct mailing segments of the labeling industry. LabelCorp refinanced MMF's investment in April 2007.

Hunter's Specialties
Designer and distributor of hunting accessories.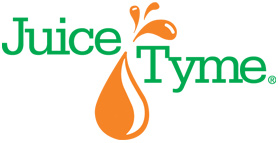 Juice Tyme
Manufacturer and distributor of dispensed juices, tea, etc.

Ross Learning
Provider of postsecondary healthcare programs.

Vista International Packaging
Food packaging supplier.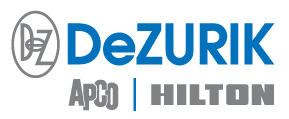 DeZurik
Manufacturer of industrial and water control valves.

Universal Trailer
Aluminum and steel enclosed trailer manufacturer.

Giftco
Designer, importer and supplier of gift items.

Sunrise Windows
Manufacturer of vinyl replacement windows.

ImagePoint
Manufacturer and installer of exterior and interior signs.

Gemeinhardt
Gemeinhardt, a prominent instrument manufacturer since the 1940s of c flutes, alto flutes, piccolos, bass flutes, etc.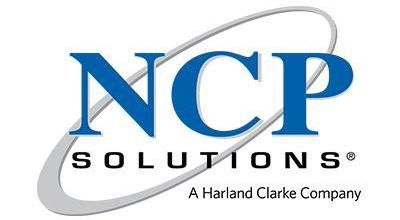 NCP Solutions
Printer of documents for the financial services industry.

Morton Grove Pharmacueticals
Generic liquid pharmaceutical manufacturer.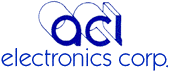 ACI Electronics
Electronic components distributor.

Industrial Controls Distributers
Industrial controls distributor.

Source Refrigeration & HVAC
Refrigeration system installation, maintenance and repair provider.

Oldenburg Group
Manufacturer of defense and mining equipment and lighting.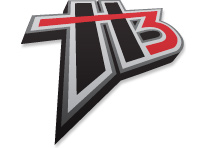 H3 Sportsgear
Designer and supplier of headgear and apparel.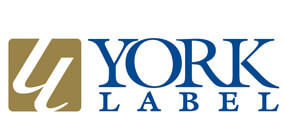 York Tape & Label
Founded in 1947, YORK Label is a premier supplier of high-end pressure-sensitive label solutions and operates one of the largest flexographic label printing facilities in North America. The Company's products are used by a variety of high profile consumer-oriented companies, including many in the food, health & beauty aids, security, beverage, and pharmaceuticals markets.

SMI / Nexcycle
Collector and processor of recycled glass and plastic.

Rehrig International
Injection-molded plastics manufacturer.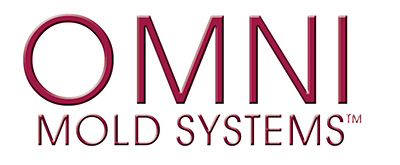 Omnimold
Plastics mold manufacturer.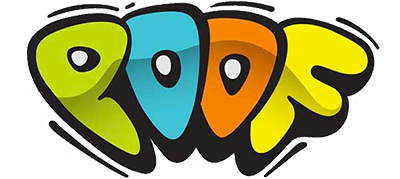 Poof Products

Alexander Doll Company
Collectible doll manufacturer.

Parkway Products
High performance plastics molder.

Connecticut Steel
Steel wire products manufacturer acquired by Nucor Corporation.

ETI Holding
Explosive products and services acquired by Etimine.

Syron Engineering & Manufacturing
Manufacturer of automation products for metal stamping.
Castle Dental Centers
Develops and manages dental networks.

Hallcrest
Manufacturer of liquid crystals and personal care components.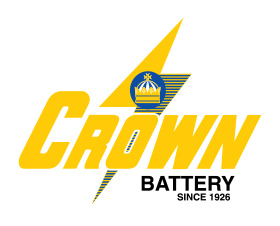 Crown Battery
Battery manufacturer.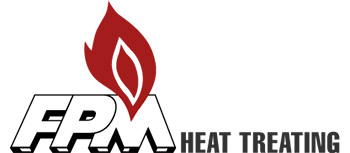 FPM Heat Treating
Industrial heat treating.

Stravina
Retail products supplier.

Eckler's Industries
Direct marketer of aftermarket auto parts.

Handy Industries
Fabricated metals manufacturer.

Packaging Acquisition Corporation
Manufacturer of flexible plastic packaging.

DG Foods
Food products manufacturer.

Lens1st
Distributor of mail order contact lenses.

Truckload Holdings
Specialty trucking service provider.

Total Safety
Safety service provider for petrochemical industry.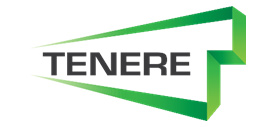 Tenere
Precision metal manufacturer.

Goodrich Quality Theaters
Regional movie theaters.

Outsource Merchandising
General merchandise distributor to grocery stores.

Whitehall Products
Designer and manufacturer of decorative products for garden industry.

Tensar
Manufacturer of premium polymeric products.

Banker's Systems
Supplier of regulatory forms for banks acquired by Wolters Kluwer.

Maryland Pennysaver
Producer of weekly shopping publications.

E.H. Baare
Manufacturer of heavy duty fan guards.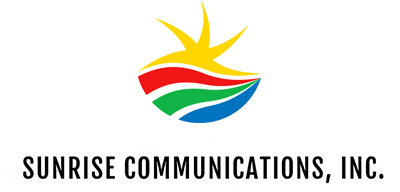 Suncom
Music provider to retail establishments.

Elgin National Industries
Elgin is a niche manufacturer of motor bolts, specialty threaded fasteners, products for the coal industry, and a distributor of long length fasteners, and a designer and contractor for coal preparation facilities.
Dealers Engine Sales
Distributor of re-manufactured auto parts and engines.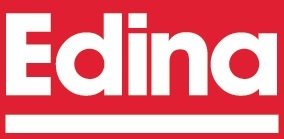 Edina Financial Services
Residential real estate brokerage.

Applied Technology Ventures
Distributor of personal computer and peripheral products.