Midwest Mezzanine 2021 Year in Review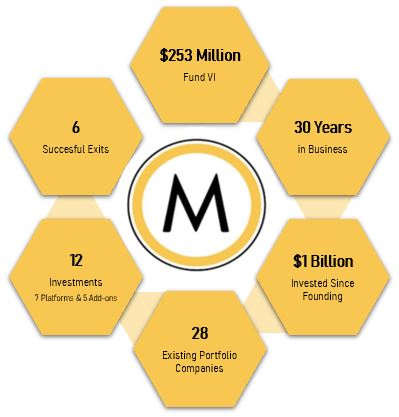 The Midwest Mezzanine team is grateful to our partners for a successful 2021. We closed 7 new platform investments, 5 add-on acquisitions, and 6 exits. Heading into 2022, Midwest Mezzanine reached a new milestone of investing over $1 billion of junior capital in more than 130 portfolio companies. In addition, 2022 will mark our 30th year of providing flexible capital solutions to privately-owned, lower middle-market companies throughout the United States!
We are also thrilled to announce the launch of our NEW and improved website (www.mmfcapital.com). Please visit the site and see what we have been up to at Midwest Mezzanine. 
The entire Midwest Mezzanine team wishes you a happy and healthy 2022 and we look forward to hopefully partnering with you this year.
Please contact Nathan Tokarz at ntokarz@mmfcapital.com for additional information or to discuss a new opportunity.